Outdoor Movie Theater / Movie in the Park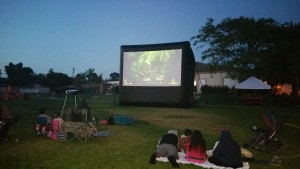 One of our Most Popular Add-on's is our out door movie theater, to close out a big family day, This add-on includes everything you need, HD Projector, Speaker and whatever you need to play your movie!  Contact us for a Custom Quote
---
Fun Inflatables and Bounce Houses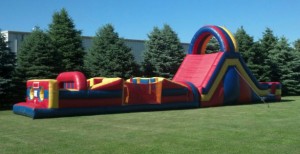 Kids love the bounce houses and Teens love the obstacble course.  Adding a traditional bounce house or Mega Obstactle Course can lead to a super fun event.  These are just the tip of the iceberg to the fun inflatables that we can provide, Contact us today for more info or just to ask questions.
Game Stations & Plasma Screens
Sometimes the boys don't want to dance, NO PROBLEM in addition to a jumping dance floor DJ Extreme can also provide XBOX and Wii
Game Stations with game rated for "Everyone",
Also, if you just need a plasma / LCD Screen to play a video loop, Wedding Slide Show, Twitter Feed, Website launch, you name it, We can make anything happen for you.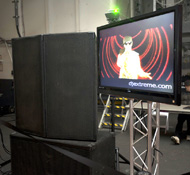 Up-lighting
Decorate the walls of your venue with any color you can imagine using our digitally controlled up lights to set the mood with a single color or dancing colors throughout your event.
Custom Gobo's and Monograms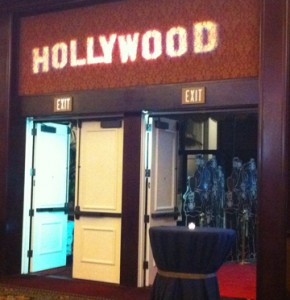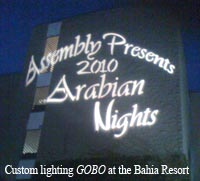 Anything you can imagine can be made in a custom lighting fixture for your special event.