"If you like it, then you better put your name on it" 
A custom GOBO will show off your signature style. You choose the monogram, message or graphic for your event. DJ Extreme then casts the image up on a screen or any large surface–all in gorgeous color–for all to see.
Combined with the digital sound and video, the visual effect of a GOBO provides a richer sensory experience for you and your guests.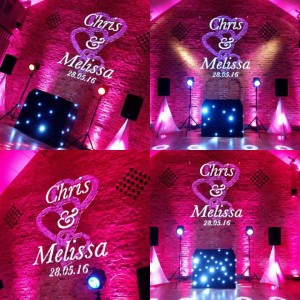 GOBOs and Monogram Service
Custom GOBO or monogram in color scheme of choice
Lighting